Name: Carrots with Sugar Snap Peas
Ingredients:
1 package (16 ounces) frozen sliced carrots, thawed and patted dry
3 tablespoons butter
1/4 cup chicken broth
3 tablespoons sugar
1/4 teaspoon salt
1/4 teaspoon pepper
1/2 pound fresh sugar snap peas
1 teaspoon cumin seeds, toasted or 1/4 teaspoon ground cumin
Instructions:
In a large skillet, saute carrots in butter for 2 minutes.
Add the broth, sugar, salt and pepper.
Cover and cook for 2-5 minutes or until carrots are crisp-tender.
Add peas and cumin.
Cook and stir 3-4 minutes longer or until peas are crisp-tender.
Yield: 4 servings

Comments: 4/17/2021 - I used fresh carrots, cut into "coins", and ground cumin. I only used 1 tablespoon of sugar, and that was plenty.
4/2/2021 - I used fresh carrots, cut into "coins", and green beans in place of the sugar snap peas. I browned the beans in oil first and then removed them from the pan before proceeding with the recipe as written.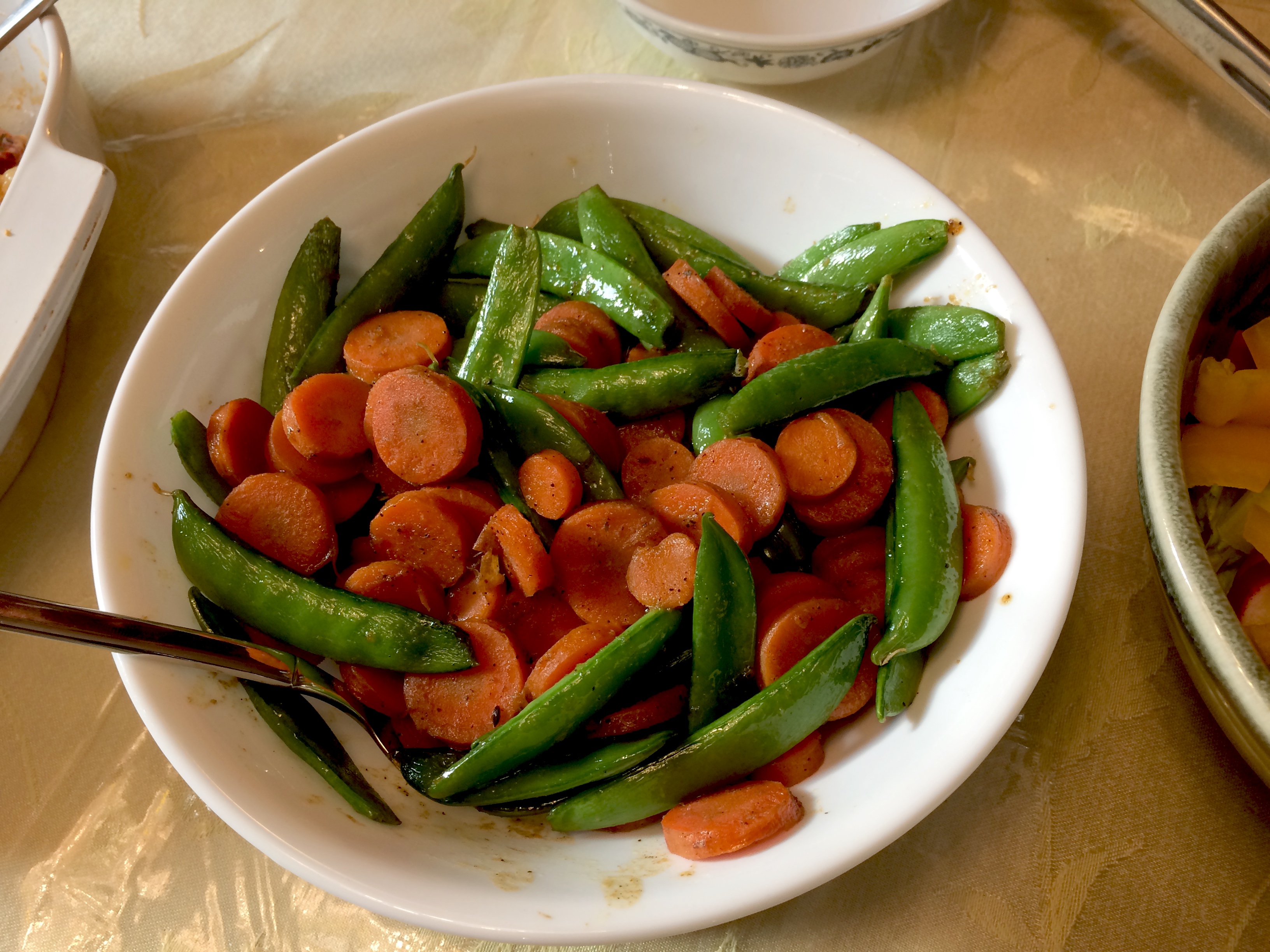 Source: https://www.tasteofhome.com/recipes/carrots-with-sugar-snap-peas/
---