---
We rendezvoused at Tennessee's Paris Landing State Park Friday, October 19, and stayed through Sunday, October 21. While there we stayed in two adjacent cabins, one of which is shown here.
As usual, the meals were terrific:
Friday evening dinner was Bill and Julie's roast pork loin, baked sliced sweet potatoes, and green salad. Bob and Ann provided sticky toffee pudding for dessert.
Saturday breakfast was egg and sausage casserole and fruit salad prepared by Maija
We ate sandwiches made with the remains of the roast pork and rye bread for lunch outside the Fort Donelson Visitor Center.
Bob and Lolly prepared Hungarian chicken and noodles for dinner Saturday. Bob and Ann brought a large apple pie for dessert.
Sunday morning breakfast featured pumpkin pancakes, hot buttered rum syrup, home-made applesauce, fried country ham,... and smoke alarms going off thanks to Al and Gail.
Bob Zink also provided beer - Hopfest - and excellent wines to keep us from drying out too much.
---
Bill applies a rub to the pork roast while talking with Bob and Lolly. That's a bottle of fruit juice in front of Bob. Alcoholic beverages are not allowed in the state park.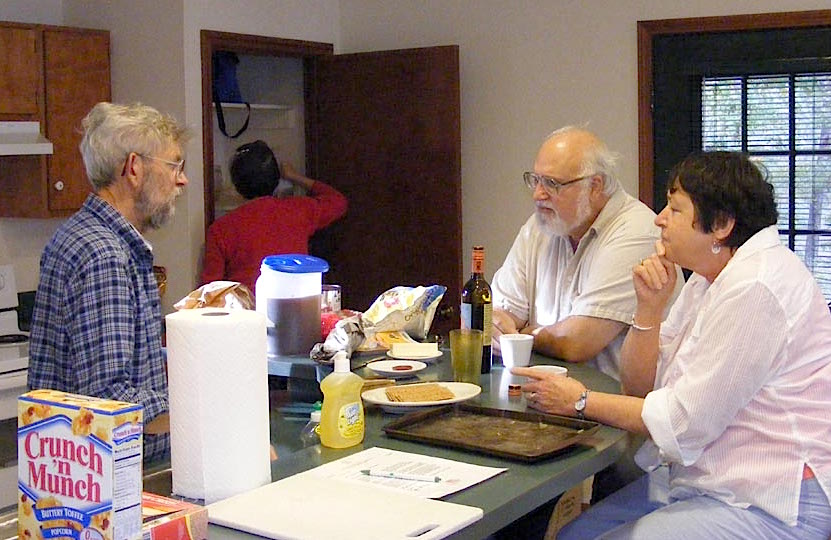 After Friday dinner, Maija prepared her fruit salad for Saturday's breakfast.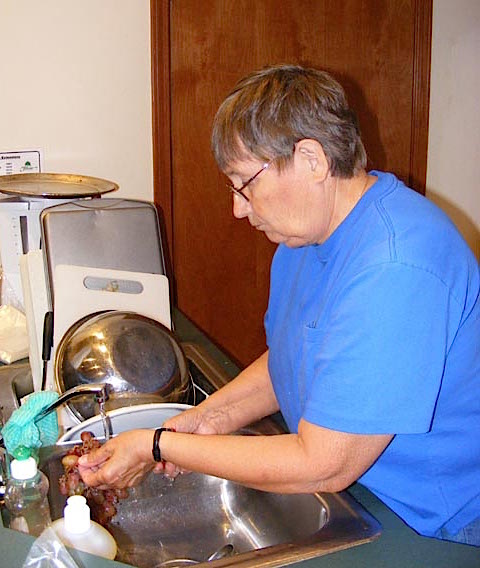 | Bob and Lolly Bower | Bob Zink in after dinner discussion |
| --- | --- |
| | |
Friday evening some would-be party crashers came to call.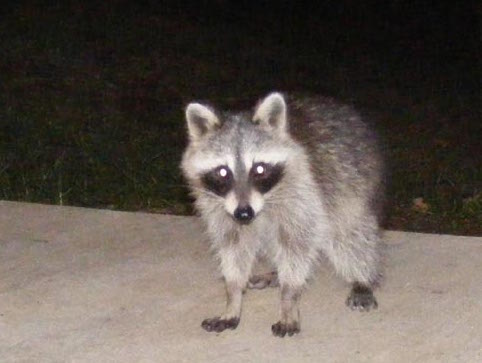 ---
---
On Saturday we visited nearby Fort Donelson, location of a crucial Northern victory early in the Civil War. The fort is on the Cumberland River and protected access to Nashville, Tennessee. Confederates had heavy artillery at the fort and used them to drive off an attack by Union ironclads. U.S. Grant's infantry soon was able to force the Confederates to surrender.
---
Gail, Julie, Bob and Lolly check the park map for the stops
on the narrated tour CD.
Bob Bower prepares to fire one of the cannons in the park
Just kidding!

---


Bill, Maija and Gail read about the Confederate's cannons in the upper battery

---


A barge steaming up the river under the guns of the lower battery
just as the Union ironclads must have come
---
After a lot of sightseeing it is nice to relax on your deck with a cup or glass and snacks.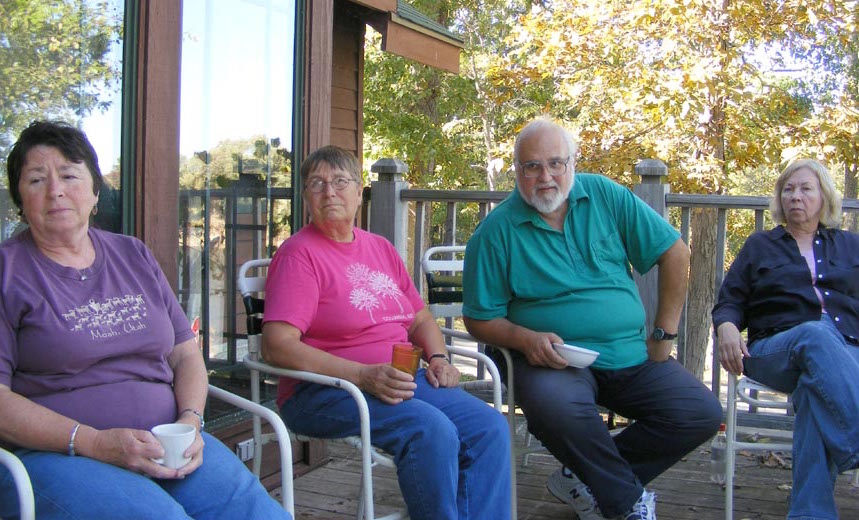 ---
Prepared by Al Holm, 28 Oct 2007; Updated: 12 Sept 2019