<! body BGCOLOR="#ccf2ff">

Gail and I got married in Genoa City, Wisconsin, surrounded by family and friends on 27 April 1974. For our honeymoon, we vacationed in Florida, spending most of our time in the Everglades and then returning to Miami.
---
The Wedding
---

With our parents

---

With our attendants, Jane and Mike
Bob, Rose, Gail, Al, Helen, and Carl

---

Gail with Rose, her mother

---

At the Altar

---

Leaving the altar with dignity

---

Leaving the church with rice

---

People waiting outside the church including
Mike and Terri Olan, Sherry Paton, Sylvia and Steve Beyer. and others

---

Us with Aunt Martha, Oscar Hafs, Rose Paton, Carl Holm,
and Bob Paton in the background
---
Florida
We both loved the outdoors so we decided to honeymoon in the Everglades. Once there, Gail feared the marriage would be short because Al kept getting too close to the alligators. We soon got sunburned and had to wear warmer-than-desired clothing. While dating, Gail had introduced Al to bird watching so we both enjoyed seeing exotic species, such as Anhingas, Purple Gallinules, Louisiana Herons, and Wood Storks.
At the end of our stay in Florida, we visited a show at Sea world in Maimi.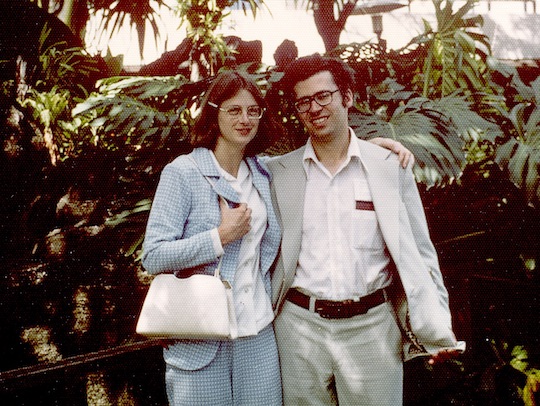 ---

Gail

---

Al with a coconut palm

---

Al looking over Everglade waters

---

An alligator at 9 Mile Pond

---

Gail on the Pineland Trail

---

Sunset on Florida Bay

---

A Louisiana Heron by the Anhinga Trail

---

A Wood Stork

---

An orca leaping in the Sea World show

---

Al and an Orca inspecting each other at Sea World
---
Responsible: Albert Holm
Created: 3 Oct 2019